En 1987, se inventó la primera memoria flash NAND del mundo. Luego, en 2007, fuimos pioneros en el desarrollo de la tecnología de memoria flash 3D que nos permite aumentar la capacidad de la memoria flash. Y hoy en día, esta tecnología desempeña un papel importante en el cambio de vida de las personas en todo el mundo. KIOXIA ofrece una amplia variedad de productos de memoria flash para satisfacer una amplia gama de necesidades.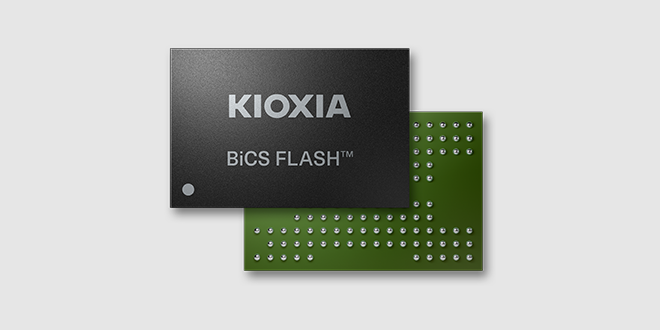 BiCS FLASH™ de KIOXIA es una estructura de celda de memoria flash vertical tridimensional (3D). Esta estructura le permite superar la capacidad de la memoria flash 2D (planar).
La familia KIOXIA de dispositivos de memoria flash integrada de alta capacidad, que consiste en UFS (Universal Flash Storage) y e-MMC, integra soluciones de memoria KIOXIA y un controlador en un solo paquete. Las soluciones de memoria flash administradas de KIOXIA ayudan a los clientes a simplificar el desarrollo del sistema, reducir la carga de trabajo del procesador host, acortar el tiempo de comercialización y mejorar la facilidad de uso.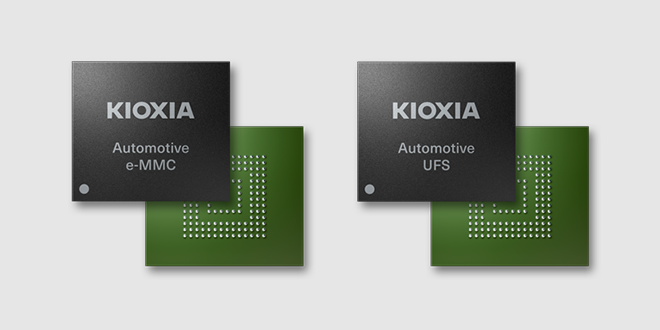 KIOXIA ofrece una línea de amplia densidad de memoria UFS (Universal Flash Storage) y e-MMC de alta velocidad para aplicaciones automotrices, y está bien posicionada para soportar las demandas de almacenamiento de datos de aplicaciones automotrices cada vez más complejas.
La memoria flash SLC NAND sigue siendo una parte integral del mercado general de memorias flash.  Su alta resistencia lo hace ideal para una variedad de aplicaciones industriales y de consumo donde la confiabilidad y la longevidad del suministro son importantes. Los productos de memoria flash KIOXIA SLC NAND están disponibles en una gama de densidades y múltiples opciones de paquetes para cumplir con los diversos requisitos del mercado integrado.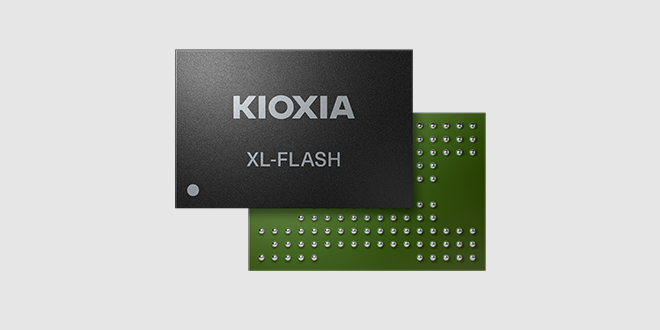 Reconociendo la creciente demanda de una solución de memoria de clase de almacenamiento (SCM) flexible y asequible, KIOXIA desarrolló XL-FLASH, una memoria flash de latencia extremadamente baja y alto rendimiento. XL-FLASH está diseñado para abordar la brecha de rendimiento que existe actualmente entre memorias volátiles como DRAM y la memoria flash actual.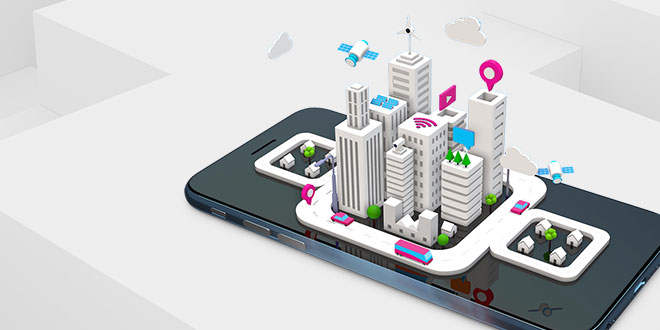 Productos por aplicaciones
Ya sea que se trate de aplicaciones automotrices o PC compactas de alto rendimiento o implementaciones de servidores en la nube y centros de datos de hiperescala, al ofrecer alto rendimiento avanzado, alta densidad, baja potencia, baja latencia, confiabilidad y más, las soluciones de memoria y almacenamiento de KIOXIA permiten el éxito de las aplicaciones emergentes y permiten que las tecnologías existentes alcancen su potencial esperado.

Please contact us if you have any technical questions, requests for materials, are interested in samples or purchases of business products (Memory, SSD), etc.
Noticias acerca de Productos de Memoria
2022-11-22

KIOXIA

Memoria (Negocio)

2022-09-13

KIOXIA

Comunicados de prensa

2022-09-12

KIOXIA

Comunicados de prensa

2022-08-03

KIOXIA

Comunicados de prensa

2022-08-01

KIOXIA

Comunicados de prensa