Toshiba Memory America Introduces New XS700 Series of Portable SSDs
Offers Performance, Reliability, Quality, and Style – On the Go
SAN JOSE, Calif., May 29, 2018 – Toshiba Memory America, Inc. (TMA), the U.S.-based subsidiary of Toshiba Memory Corporation, today announced that its XS700 Series of portable solid state drives (SSDs) is now available. A small, sleek, stylish, ruggedized, external SSD, the XS700 brings the portable performance that today's digital lifestyles demand – backed by the technical expertise of the company that invented NAND FLASH memory.
Working with large media files such as 4K video and high-resolution images typically requires more speed than a portable hard drive can provide. The XS700 is a faster, more durable alternative – reaching speeds of up to 4.5 times faster1 than traditional spinning disk storage. Built with Toshiba Memory Corporation's in-house 3D flash memory, 64-layer BiCS FLASH™, the XS700 is state-of-the-art portable storage for content creators, photographers and other consumers seeking maximum performance, excellent reliability and quick access to their data on the go.
Designed with an eye on the future, the XS700 includes USB 3.1 Gen 2 support, and features the latest USB Type-C™ connector. This makes Toshiba's new SSD compatible with the latest MacBook®, MacBook Pro® and iMac® computers – as well as Windows®-based systems.
Engineered with the reliability and stability that are hallmarks of Toshiba SSDs, the XS700 is extremely rugged and has no moving parts – making it a highly durable and efficient way to safeguard data. The drive is covered in aluminum, is shock-proof and has been drop-test certified at a height of two meters. Other security-focused features include a utility that enables users to password-protect their drives and conduct maintenance, monitoring and additional tuning.
Initially available with a capacity of 240 gigabytes2, Toshiba's XS700 drives come with a three-year warranty and can be purchased at major e-tailers including Amazon and Newegg. For more information, please visit www.ocz.com/us/ssd/xs700.
About Toshiba Memory America, Inc.
Toshiba Memory America, Inc. (TMA) is the U.S.-based subsidiary of Toshiba Memory Corporation, a leading worldwide supplier of flash memory and solid state drives (SSDs). From the invention of flash memory to today's breakthrough 96-layer BiCS FLASH™ 3D technology, Toshiba continues to lead innovation and move the industry forward. For more information on TMA, please visit www.toshiba.com/tma and follow the company on LinkedIn, Twitter (@Toshiba_Memory) and Facebook.
1As compared to HDDs of the same capacity level. Testing conducted on ATTO and CrystalDiskMark under Toshiba Memory Corporation test conditions.
2Product density is identified based on the density of memory chip(s) within the Product, not the amount of memory capacity available for data storage by the end user. Consumer-usable capacity will be less due to overhead data areas, formatting, bad blocks, and other constraints, and may also vary based on the host device and application. For details, please refer to applicable product specifications.
USB Type-C™ is a trademark of USB Implementers Forum. All other company names, product names, and service names mentioned herein may be either registered trademarks or trademarks of their respective companies.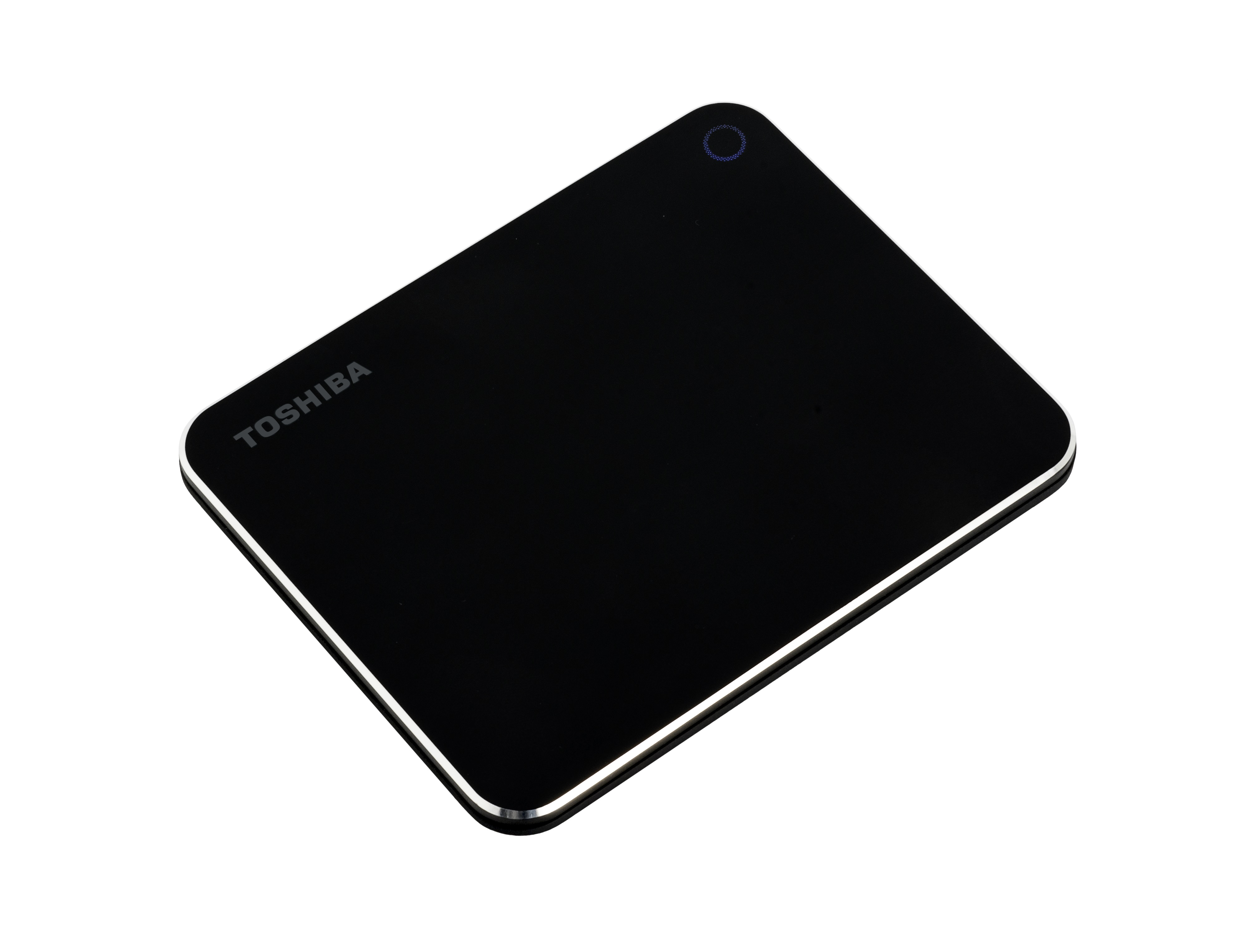 Information in this press release, including product pricing and specifications, content of services, and contact information is current and believed to be accurate on the date of the announcement, but is subject to change without prior notice. Technical and application information contained here is subject to the most recent applicable Toshiba product specifications.