KIOXIA Diversity, Equity, and Inclusion Statement
At KIOXIA America, Inc., we value diversity of cultures, perspectives, backgrounds and experiences of all our team members. Our team members are the heart and soul of our company and our unique differences provide an incredible opportunity to create, build and innovate together. Through our diversity, equity and inclusion initiatives, our focus is to strengthen our company culture to create more inclusion and belonging for all.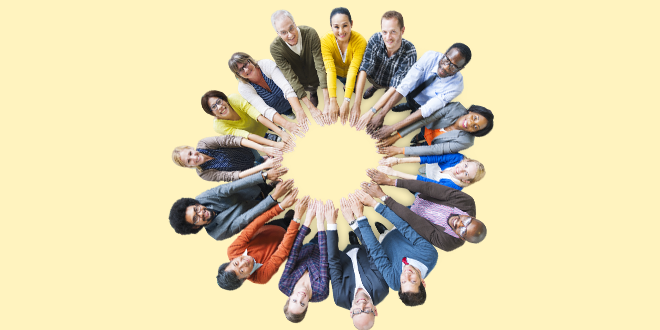 Conduct listening sessions to gather employee feedback
Administer inclusion survey to employees
Provide DE&I training for managers and employees
Create infrastructure for additional inclusion groups
Target underrepresented talent via new channels
Diversity Leadership Team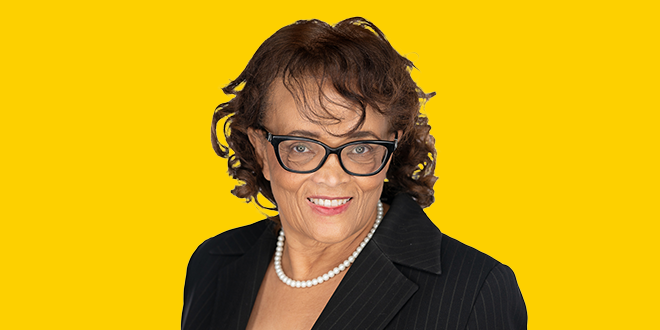 "KIOXIA is the gateway to a world re-imagined. Innovation and diversity of thought ignites the possibility of a future that is inclusive, energized and united. Smart teams do amazing things, but a truly connected team can do the impossible."
Sondra White
Sr. Director, Chief Diversity Officer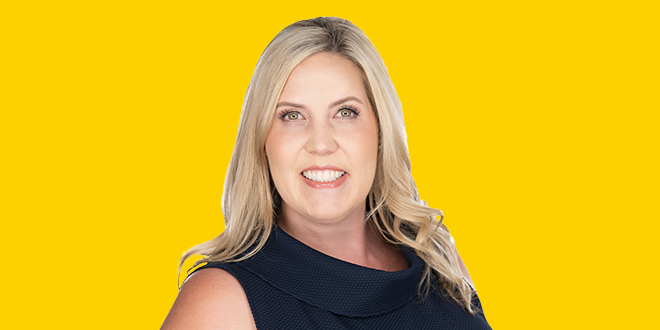 "Our diversity, equity and inclusion efforts mean so much to me both on a professional and personal level. The work that we do now will plant seeds for our children and future generations. Together, we can do amazing things for our employees and those we touch with our products and solutions."
Deanna Broussard
Sr. Staff Professional, HR Business Partner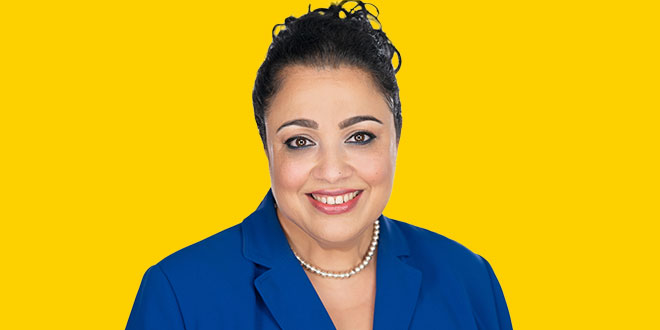 "Growing up overseas, I know what it feels like to find oneself outside the dominant culture.  I have seen and experienced the challenges of immigration, cultural differences, and discrimination, but also the empowering features of an inclusive working environment like here at KIOXIA. DE&I means being acknowledged, valued and respected and KIOXIA is striving to take steps to create an inclusive environment so that all employees feel this way."
Sameera Taher
Staff Professional, Human Resources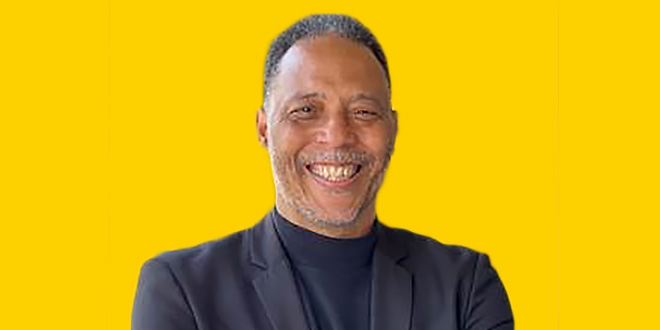 "DE&I is important to me because companies win with diverse employees and I want to be part of an organization where all employee are included. DE&I does not happen by accident, it happens through leadership! Having a true diverse, inclusive workforce is a profit multiplier and a cornerstone for a great place to work!"
JD Sanders
Sr. Staff Professional, HR Business Partner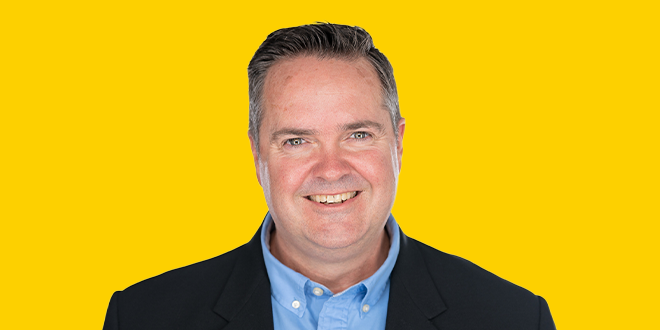 "Everyone deserves an opportunity and I whole heartedly believe in the equity of opportunity for all."
John Yarbrough
Sr. Manager, Talent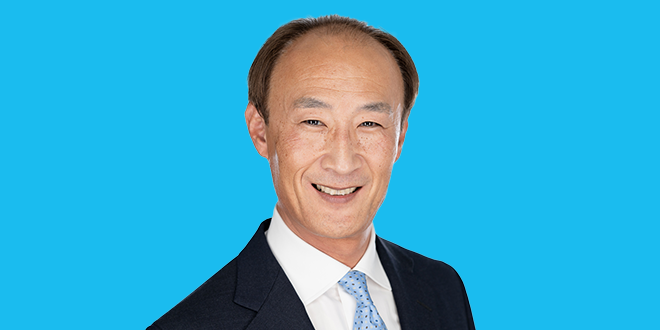 "At KIOXIA America, Inc., we value diversity, equity and inclusion as key elements that support innovation and creativity which are core to the company's future growth. I believe our activities in DE&I makes us stronger and more innovative, helping us better serve the needs of our customers, our members, and our communities."
Fujikawa Toshiaki
President and CEO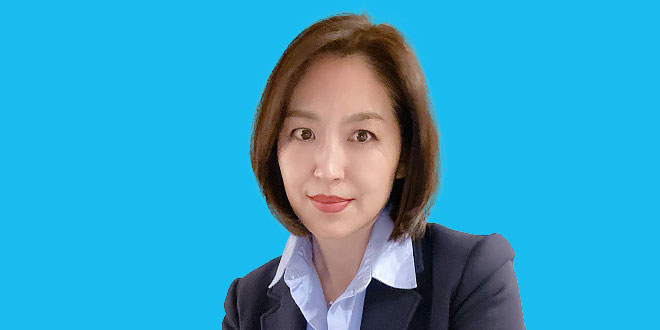 "At KIOXIA America, our DE&I initiatives help create an environment where every member of our team can feel acknowledged, respected, and connected. By celebrating and embracing our differences, we are able to come together as a stronger team, a team capable of driving excellence in results, innovation, and integrity."
Diane Park
VP Operations and Business Planning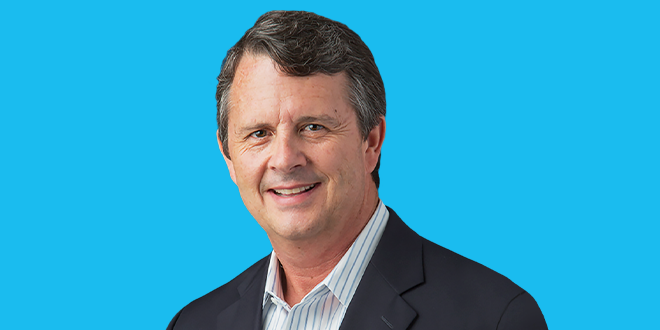 "Here at KIOXIA America we highly value the diversity of our employees and strive to create a workplace where everyone can collaborate as one team knowing that their contributions are both respected and appreciated. This makes for a stronger organization as we are truly better together."
Scott Nelson
Chief Marketing Officer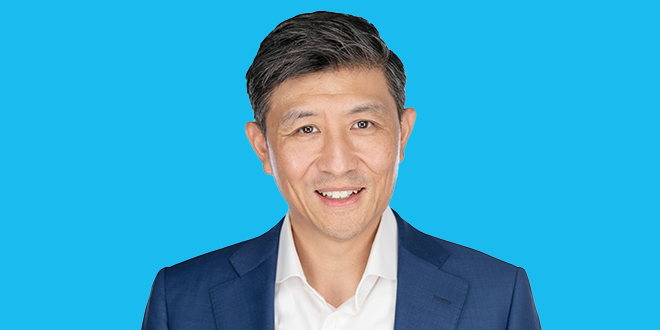 "Diversity, equity, and inclusion are all critical to fostering creativity and collaboration, and here at KIOXIA America we are all stakeholders. The greater the variety of voices the better the discussions, decisions, and results are for everybody."
Alex Mei
VP of Corporate Marketing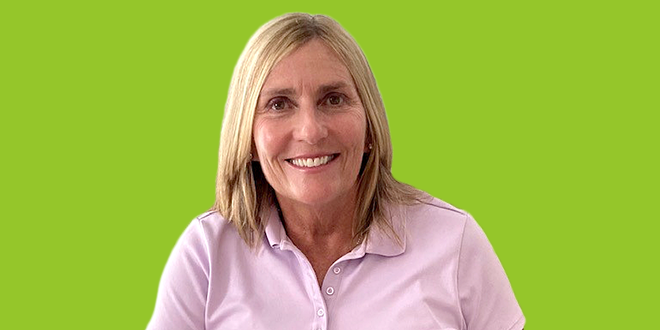 "It's important to understand our world and our human experiences are made possible because of our diversity and differences. They are what connect us to our humanity. When we recognize we are all unique and amazing, we not only create a foundation for equality, but position ourselves for growth and enhanced experiences in our careers and more importantly, in life."
Lisa Mink
Senior Director, Automotive, OEM & Territory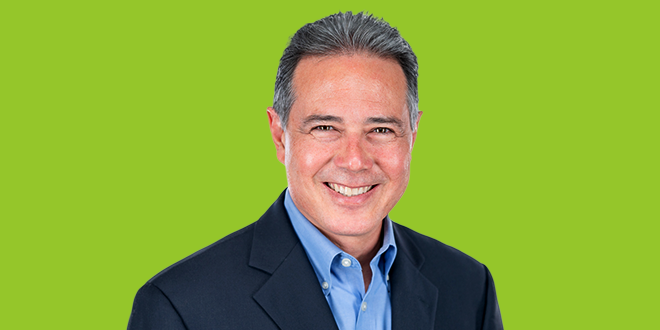 "KIOXIA is made up of individuals from many cultures and all walks of life. DE&I efforts help to bring out the best in people, creating a collaborative culture that can innovate."
Cameron Brett
Senior Director, Enterprise Marketing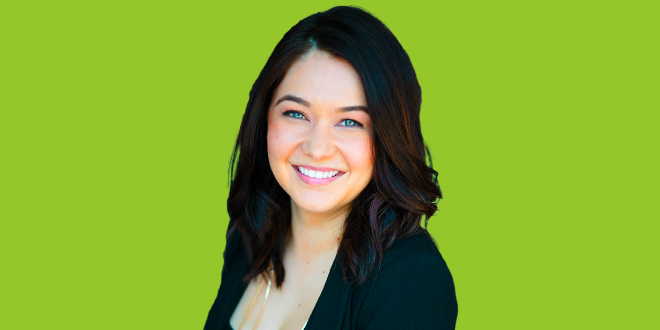 "In a world plagued with inequities, we must not be complacent. We must all actively work to bring about change. By learning to value, embrace and celebrate our diversity, we can each help to create a more equal and inclusive world."
Nicole Rosales
Staff Product Manager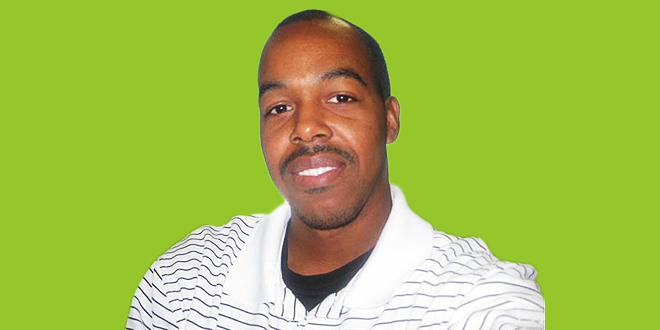 "A diverse mix of people/voices can lead to better discussions, decisions and outcomes for everyone. We should understand that diversity does not just make for a better workplace, but it can improve productivity that will make for a better place to work."
Brian Wade
Sr Specialist, Office Services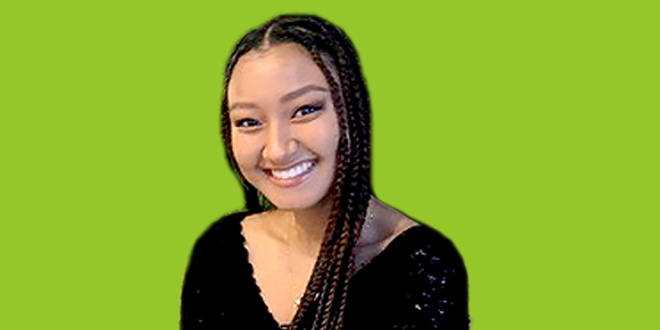 "I feel encouraged to see that KIOXIA America has a team that is making the effort to understand and support the differences between its employees, whether it be of different races, genders or backgrounds. It's important to me that a company both values and has discussions about diversity and inclusion in the workplace."
Myla Jones
Product Manager I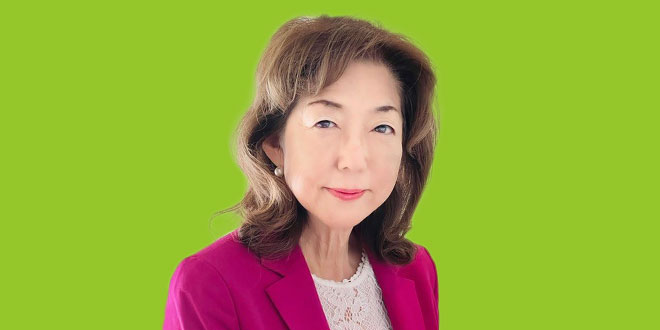 "We are so lucky to have such talented employees with a variety of backgrounds and cultures. The respect and appreciation of individual cultural differences is abundant. This all adds to the incredible strength of our team and company. It is so important to have a working environment with diversity, equity and inclusion as a driving force. This will have such a beneficial impact on our professional and personal lives and the world."
Masako Skinner
Sr. Manager Account Developer

Inclusion Group Spotlight
It's no secret that women face many challenges in today's workplace.
Unconscious biases are still prevalent. There are large pay gaps waiting to be closed, and the double standards that exists in regards to self-promotion often lead to lack of visibility for women in the workplace.

But the women of KIOXIA America are driving change. And to help combat these challenges, the KIOXIA LeadHERs group was formed.

Created with the purpose to empower, educate and enrich, the LeadHERs mission is to push back against gender biases and help the women of KIOXIA America thrive. The LeadHERs are committed to providing the tools necessary to help women cultivate their careers and achieve their personal and professional goals. This includes establishing a mentorship program, providing additional trainings, and opening the door to outside speakers.

And by educating our community, challenging biases and empowering women, the LeadHERs will help to evolve KIOXIA America into a gender-diverse company with equal opportunity at all levels.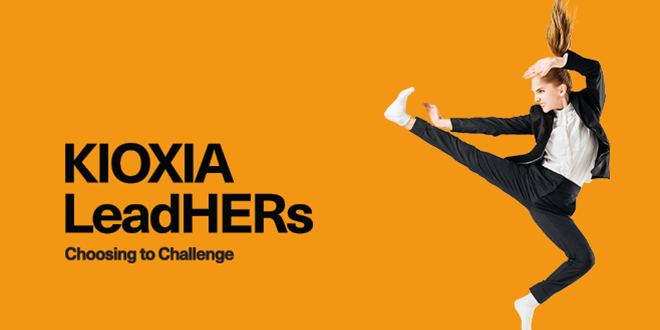 International Women's Day Clothing Drive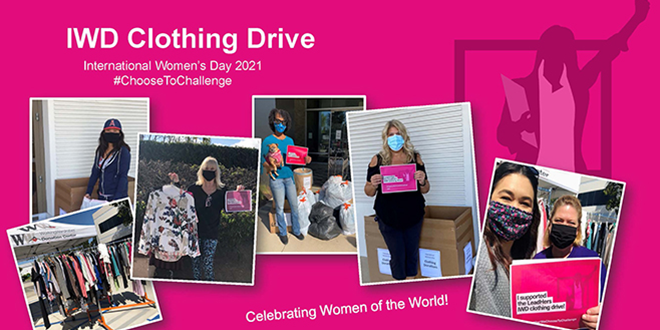 The World Economic Forum's 2020 Global Gender Gap Report found that there is still a 31.4% global gender gap. This same report estimates that we will not be reaching gender parity within our lifetimes.

The LeadHERs are dedicated to the idea that by raising awareness to the gender inequalities that exist today, and by empowering women around the world, we can help to accelerate that timeline for gender parity.

International Women's Day gives us the opportunity to do just that. A day that is recognized around the world, IWD provides a necessary platform to celebrate the political, social, and economic achievements of women.

The LeadHERs decided to celebrate IWD 2021 by finding meaningful ways to empower the women of our community.

First, we coordinated a company-wide clothing drive in Irvine, San Jose, and Atlanta. These donations went to several organizations that focus on providing professional attire and a wide array of development tools to help women thrive in new careers, and become economically independent.

In addition to the clothing drive, the LeadHERs and employees of KIOXIA America donated to several female focused charities. We successfully raised over $4,200 for six organizations that focus on accelerating progress for women in both education and the workforce.

Going forward, the LeadHERs are excited to continue leading KIOXIA America in IWD events each year, as we actively work toward creating a gender equal world.