Toshiba Highlights New Advances in Memory, SSD and Architecture Technologies at Flash Memory Summit
World Leader in Memory Solutions to Deliver Keynote Presentation, Demonstrate New Storage Products and Present at Multiple Sessions
SANTA CLARA, Calif., August 8, 2017 – Toshiba America Electronic Components, Inc. (TAEC) will be on hand at the Flash Memory Summit (FMS) this week to showcase its latest memory and storage solutions. Having invented NAND flash 30 years ago, Toshiba continues to move the technology forward, as evidenced by recent announcements that further solidify the company's leadership position: The introduction of 96-layer three-dimensional (3D) flash memory, QLC BiCS FLASH™ 3D flash memory and 3D flash memory with TSV technology were all industry firsts. At FMS, Toshiba will be demonstrating groundbreaking technologies in several different applications. Demonstrations will take place in Toshiba's two-level booth (#407) on the show floor at the Santa Clara Convention Center from August 8-10.  Additionally, Toshiba will feature 10 presenters on various technologies and topics around SSDs and new flash technologies and applications.
Toshiba's focus at FMS 2017 centers on how people's lives are being upgraded by flash, which dovetails nicely with the FMS 2017 theme of creating the next generation of hardware and software solutions. According to Scott Nelson, senior vice president of TAEC's memory business unit, "From self-driving cars to the cloud, virtual/augmented reality and so much more, flash memory continues to evolve in order to enable the solutions of tomorrow. Toshiba's industry-leading, first-of-their-kind technologies are accelerating this evolution."
Featured Keynote Presentation
"Flash Memory is Going Places We Have Never Been Before"
August 8, 12:10-12:40 p.m. 
On Tuesday, August 8, from 12:10-12:40 p.m., Steve Fingerhut, senior vice president and general manager of storage products, and Shigeo (Jeff) Ohshima, technology executive, SSD application engineering, will jointly present a keynote session titled: "Flash Memory is Going Places We Have Never Been Before." The session will explore the ways in which new flash memory technologies will change the very way that people communicate, work and entertain themselves in the future.
FMS Sessions and Tutorials
Toshiba was selected by FMS organizers to present in 16 sessions and panels, on topics including: enterprise and consumer storage and applications, NVM Express® (NVMe™)/PCIe® issues and security, flash-based edge computing for the IoT, and more.
Innovative Technology in Action
Live demos at the Toshiba booth will include the newly announced 5th generation PM5 Series12Gb/s SAS SSD; CM5 Series enterprise NVMe SSD; BG3 Client NVMe SSD using HMB (Host Memory Buffer); and NVMe-oF software stack.
For more information on Toshiba's flash memory solutions, please visit  toshiba.com/technologymoves and follow the company on Facebook and Twitter. To learn more about Toshiba's SSDs, please visit http://toshiba.semicon-storage.com/us/product/storage-products.html.
*About Toshiba and Toshiba America Electronic Components, Inc. (TAEC)
Through proven commitment, lasting relationships and advanced, reliable electronic components, Toshiba enables its customers to create market-leading designs. Toshiba is the heartbeat within product breakthroughs from OEMs, ODMs, CMs, VARs, distributors and fabless chip companies worldwide. A committed electronic components leader, Toshiba designs and manufactures high-quality flash memory-based storage solutions, solid state drives (SSDs), hard disk drives (HDDs), discrete devices, custom SoCs/ASICs, imaging products, microcontrollers, wireless components, mobile peripheral devices, advanced materials and medical tubes that make possible today's leading smartphones, tablets, cameras, medical devices, automotive electronics, industrial applications, enterprise solutions and more. 
Toshiba America Electronic Components, Inc. is an independent operating company owned by Toshiba America, Inc. For over 140 years, Toshiba Corporation has contributed to a sustainable future by applying innovative technologies to value creation. Today, our business domains are centered on the essential infrastructure that supports modern life and society. Guided by the principles of The Basic Commitment of the Toshiba Group, "Committed to People, Committed to the Future", Toshiba promotes global operations that contribute to realization of a world where generations to come can live better lives.
To find out more about Toshiba, visit www.toshiba.co.jp/worldwide/about/index.html
NVMe-oF and NVMe are trademarks of NVM Express, Inc.
PCI Express and PCIe are trademarks or registered trademarks of PCI-SIG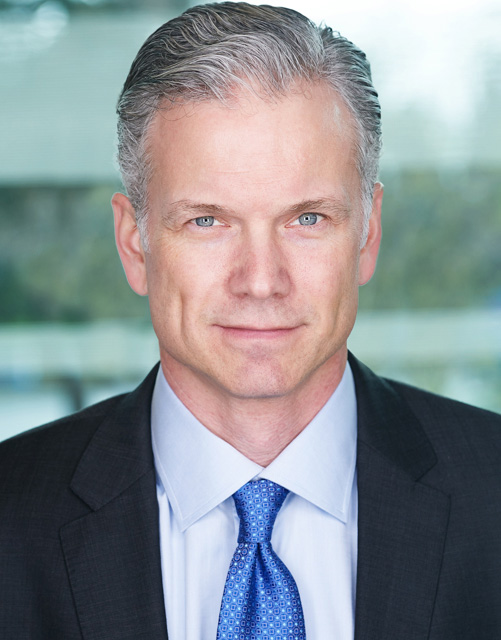 Information in this press release, including product pricing and specifications, content of services, and contact information is current and believed to be accurate on the date of the announcement, but is subject to change without prior notice. Technical and application information contained here is subject to the most recent applicable Toshiba product specifications.