Toshiba Memory America's RC100 Series of Value-Optimized NVMe SSDs Now Available
SAN JOSE, Calif., June 12, 2018 – Toshiba Memory America, Inc. (TMA), the U.S.-based subsidiary of Toshiba Memory Corporation, today announced that its RC100 Series of NVMe™ (NVM Express™)1 M.2 solid state drives (SSDs) is now available. First introduced earlier this year at CES 2018, the new RC100 Series is geared toward the retail DIY market and features a powerful yet cost-effective design to make the benefits of NVMe storage accessible to more users than ever before.
The Toshiba RC100 Series is well-suited to the entire spectrum of mainstream computing – from gaming desktops and notebooks to mini-PCs (NUCs) and everything in between. The new drives are available in capacities of 120, 240 and 480 gigabytes2.
While the performance advantages of first-generation NVMe drives are well known, this high performance has come at an equally high cost – until now.  By leveraging its state-of-the-art 64-layer, 3-bit-per-cell TLC (triple-level cell) BiCS FLASH™ technology and an in-house-developed controller, Toshiba Memory Corporation was able to fit an entire SSD within a single BGA package. The RC100 Series balances cost and performance and bridges the gap between SATA and enthusiast-grade NVMe SSDs. A compact design also enables the RC100 to fit onto an M.2 2242 (22x42mm) PCB, making it one of the smallest SSDs commercially available.
In addition to affordability, RC100 SSDs are designed for efficiency, consuming approximately 70 percent of the active power draw of enthusiast NVMe drives3 and giving mobile users even longer battery life on the go.
"With the RC100 Series, we set out to address a major complaint that users have with NVMe drives – their expense," said Alex Mei, vice president marketing, consumer SSDs and storage outbound marketing at TMA. "Not only are our new SSDs more affordable than the enthusiast NVMe drives on the market, they are more compact and power efficient as well. With the RC100 Series, we're opening the door for mainstream adoption of the M.2 NVMe standard – and all of the benefits it brings."
The Toshiba RC100 Series can be purchased from major retail stores and e-tailers in North America, including Amazon and Newegg. Please visit ssd.toshiba-memory.com/en-amer/ssd for more information.
About Toshiba Memory America, Inc.
Toshiba Memory America, Inc. (TMA) is the U.S.-based subsidiary of Toshiba Memory Corporation, a leading worldwide supplier of flash memory and solid state drives (SSDs). From the invention of flash memory to today's breakthrough 96-layer BiCS FLASH™ 3D technology, Toshiba continues to lead innovation and move the industry forward. For more information on TMA, please visit www.toshiba.com/tma and follow the company on LinkedIn, Twitter (@Toshiba_Memory) and Facebook.
1NVMe and NVM Express are trademarks of NVM Express, Inc. All other company names, product names, and service names mentioned herein may be trademarks of their respective companies.
2Definition of capacity: Toshiba Memory Corporation defines a gigabyte (GB) as 1,000,000,000 bytes. A computer operating system, however, reports storage capacity using powers of 2 for the definition of 1GB = 230 bytes = 1,073,741,824 bytes and therefore shows less storage capacity. Available storage capacity (including examples of various media files) will vary based on file size, formatting, settings, software and operating system, such as Microsoft Operating System and/or pre-installed software applications, or media content. Actual formatted capacity may vary.
3As compared to enthusiast NVMe SSDs using 3D flash memory at the same capacity level, based on our SYSMark 2014 SE measured results.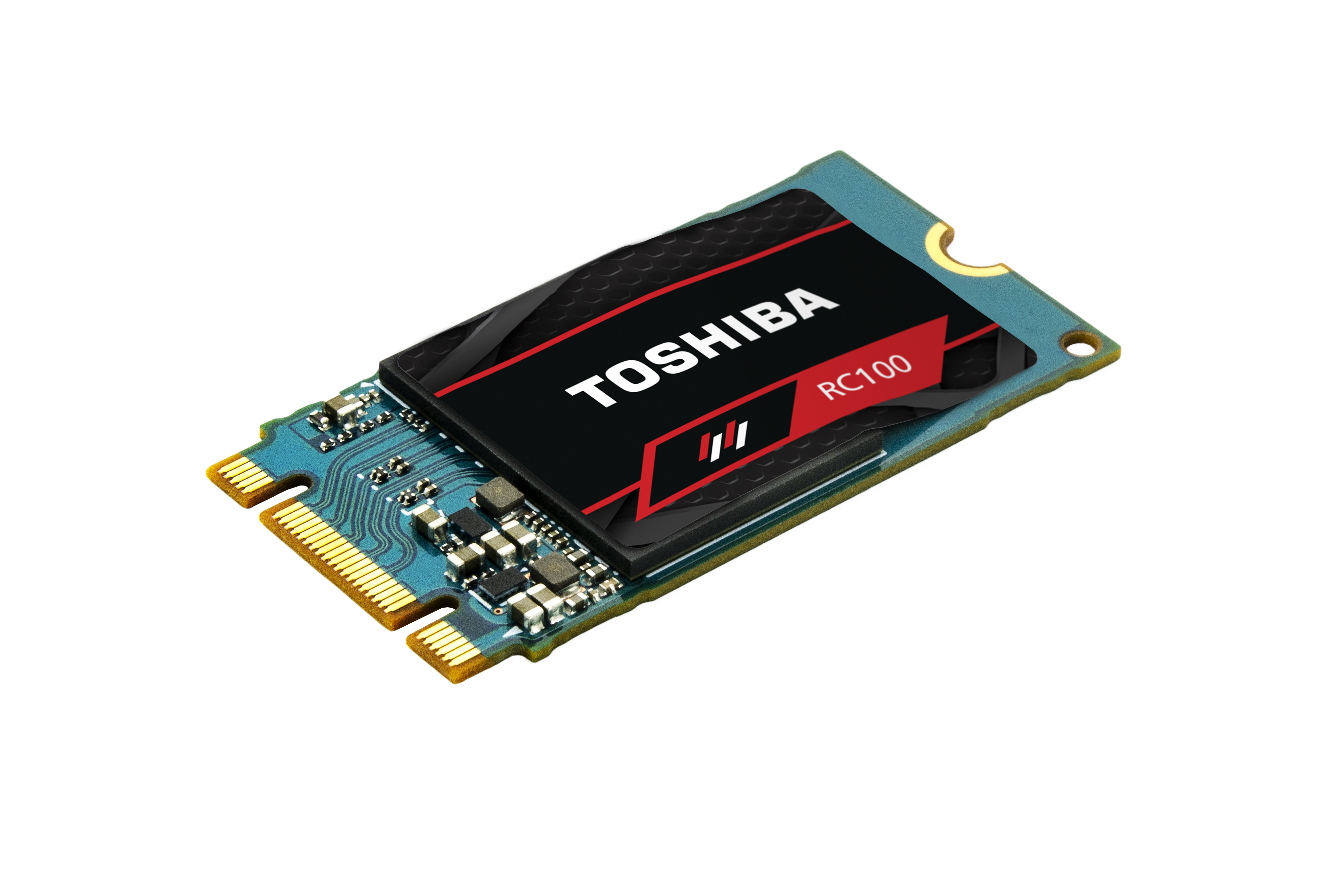 Information in this press release, including product pricing and specifications, content of services, and contact information is current and believed to be accurate on the date of the announcement, but is subject to change without prior notice. Technical and application information contained here is subject to the most recent applicable Toshiba product specifications.